New working hours in the branch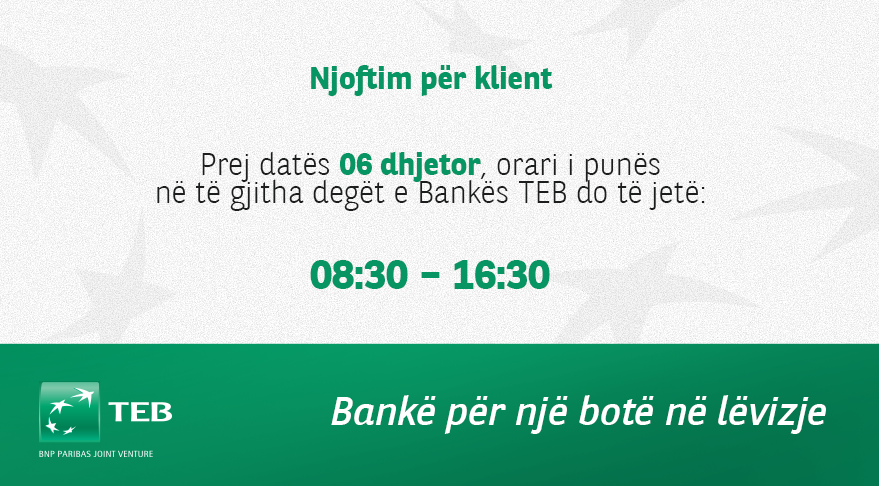 TEB Bank notifies all of its clients that starting from 6th December the working hours will be the same for all the branches throughout the territory of Kosovo, including the head office.
TEB Sh.A. branches as of Monday (06.12.2021) will work with the new schedule, from 08:30 to 16:30 hrs.
TEB Bank notifies all its clients that the working hours in 29 branches of TEB Bank Sh.A. will be 08:30 to 16:30 hrs., Monday to Friday. The same applies to TEB Bank head office located at: Preoc n.n. KM 7 Highway Prishtina-Ferizaj, Gracanica 10500, Republic of Kosovo.
For addresses of all TEB Bank branches, please click here
For additional information you can contact the Call Center (+383 (0) 38/230000) - which is available to you 24/7.
TEB, the Bank for a changing world!