TEB organizing debate on Access to Finance for Women Entrepreneurs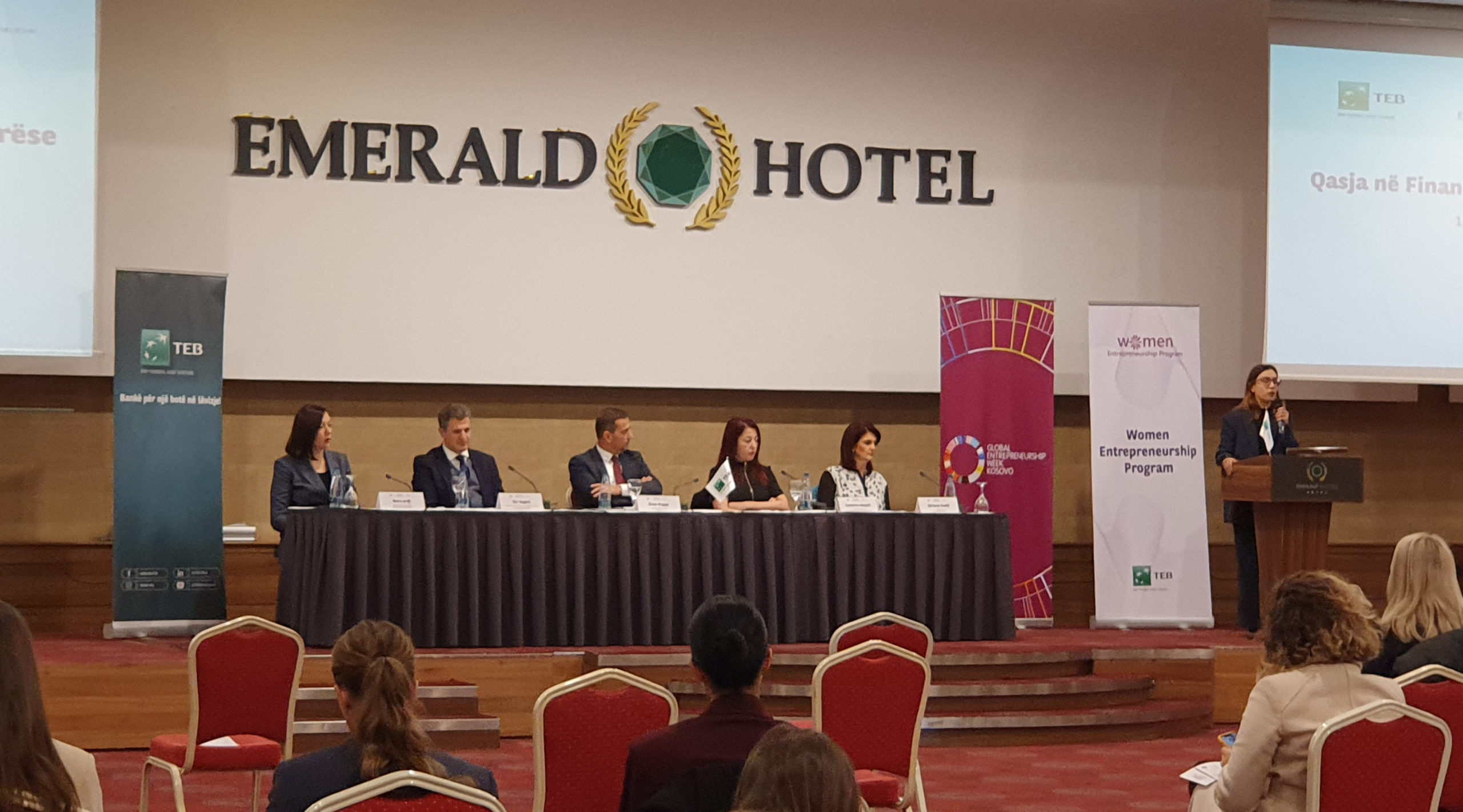 State, international and local institutions representatives together with representatives of TEB Bank discussed financing of business activities of Women Entrepreneurs, to mark the International Entrepreneurship Week.
The panelists in the discussion organized by TEB Bank agreed that a joint strategy should be created with all stakeholders, so that the impact of every program or institution is multiplied.
Deputy Minister of Finance, Labor and Transfers, Ilir Kapiti put an emphasis on the Economic Recovery Package, providing details on the new financial instrument for women-owned businesses. "The Ministry will offer the option of subsidizing up to 20% of the amount of the loan for all women businesses, with the idea that this will serve as an incentive for expanding their economic activity," said Kapiti.
Leonora Kusari, a Regional Coordinator at the European Bank for Reconstruction and Development (EBRD) spoke about the EBRD experiences. "We have established a program that offers financial and non-financial services. "The first is provision of credit lines to commercial banks to enable business women access to finance and many other aspects to attain business growth, such as various training and raising management capacity," she said.
The director of the NGO "Kosova - Women 4 Women", Iliriana Gashi spoke about the initial experiences with their programs. "The first initiatives that started did not have entrepreneurship as the main objective. We embarked on them as an opportunity for economic independence of marginalized groups of women. "As a result, we have seen them starting to think about opening companies and we have supported them with grants and networking with collaborators."
Nora Arifi, a Senior Guarantee Manager at the Kosovo Credit Guarantee Fund spoke about Women in Business. "Through the Women in Business window, which was introduced with the Economic Recovery Package, the portfolio of guaranteed loans to women businesses by our fund has grown since the beginning of 2021. "At the beginning of the year, only 12% of the guaranteed loans were for women entrepreneurs, while now they comprise 14%", she said.
Deputy Managing Director of TEB Bank, Dren Krypa, spoke about the inception of the Women Entrepreneurs Program and the future steps. "In 2014, TEB made a daring commitment to support women in Kosovo who were establishing and running their own businesses", he said.
"This program consists of two main pillars: Access to Capital and Access to Mentoring. As a result of such initiatives, over 1,300 women entrepreneurs have been financed so far, among them Start-up businesses in the total amount of 45 million euros in loans, which have given a significant impact in strengthening the role of women entrepreneurs in Kosovo", said Krypa.
TEB Bank for a changing world!