TEB continues its partnership with Football Federation of Kosovo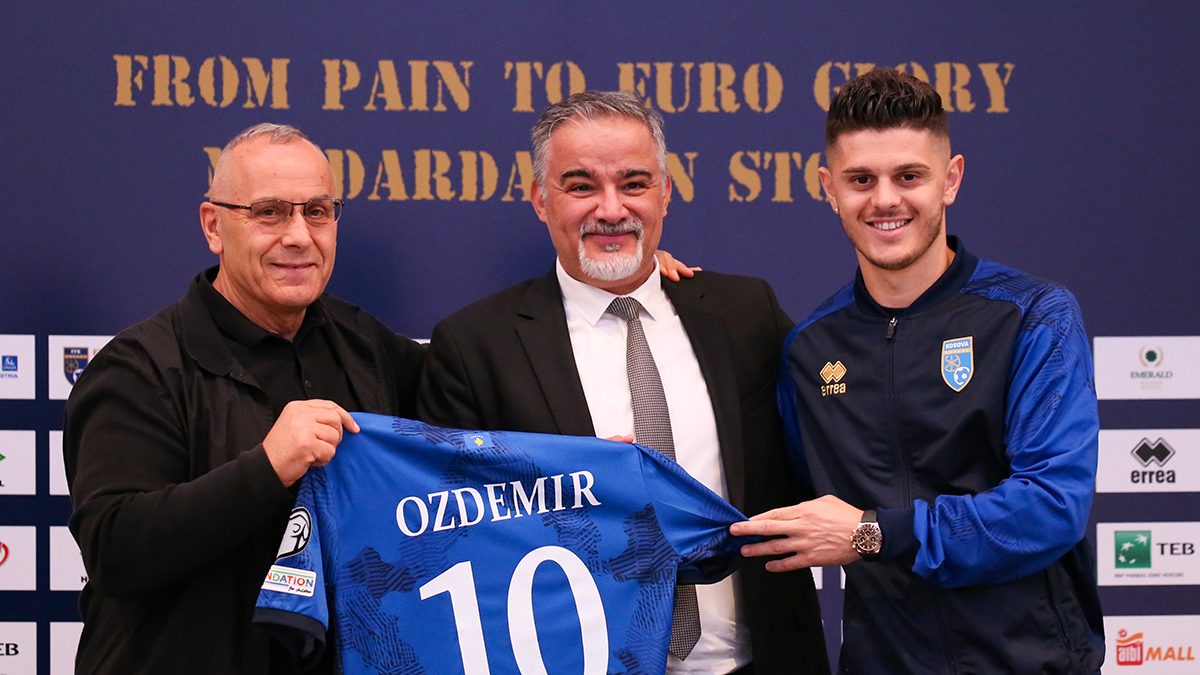 TEB Bank continues to support the Kosovo national football teams.
The cooperation that started seven years ago between the TEB Bank and the Football Federation of Kosovo (FFK) has continued for another three years. The Managing Director of TEB Bank, Orcun Ozdemir, the President of FFK, Agim Ademi and the national football player, Milot Rashica, took part in the press conference where the contract signing ceremony was also organized.
The FFK President, Agim Ademi expressed his satisfaction for continuation of the successful and long-lasting partnership with TEB Bank. He emphasized that this cooperation is a strong proof of the trustworthiness and support of this Bank for the national team. "We are very happy to have such a loyal partner for such a long time. We thank the management of TEB Bank for the support and without doubt having a 10-year partnership means that the trustworthiness is complete. Also, I thank TEB Bank that, in addition of being the sponsor of the national team, it was ready to support other projects in the scope of FFK", President Ademi emphasized.
On the other hand, the Managing Director of TEB Bank, Orcun Ozdemir, thanked the President of FFK for the cooperation and expressed the wish that this partnership will continue for another 10 years. "I wish that this cooperation of ours will continue and that we will be together for another 10 years, so that we can support the national team of Kosovo. Also, I wish success to the Kosovo National Team in its journey. As a Bank, we are happy to be a partner of FFK", said Ozdemir.
As a sign of gratitude for the cooperation so far, the President Ademi donated to the Managing Director of TEB Bank a jersey of the national team with number 10, as a symbol of the successful partnership built on trust.
This successful partnership continues to strengthen the connection between sport and business, bringing new opportunities for the development of football in Kosovo and increasing the success of the national team in the international arena.
TEB, Bank for a changing world!