TEB Bank supports Kosovo Paralympic Games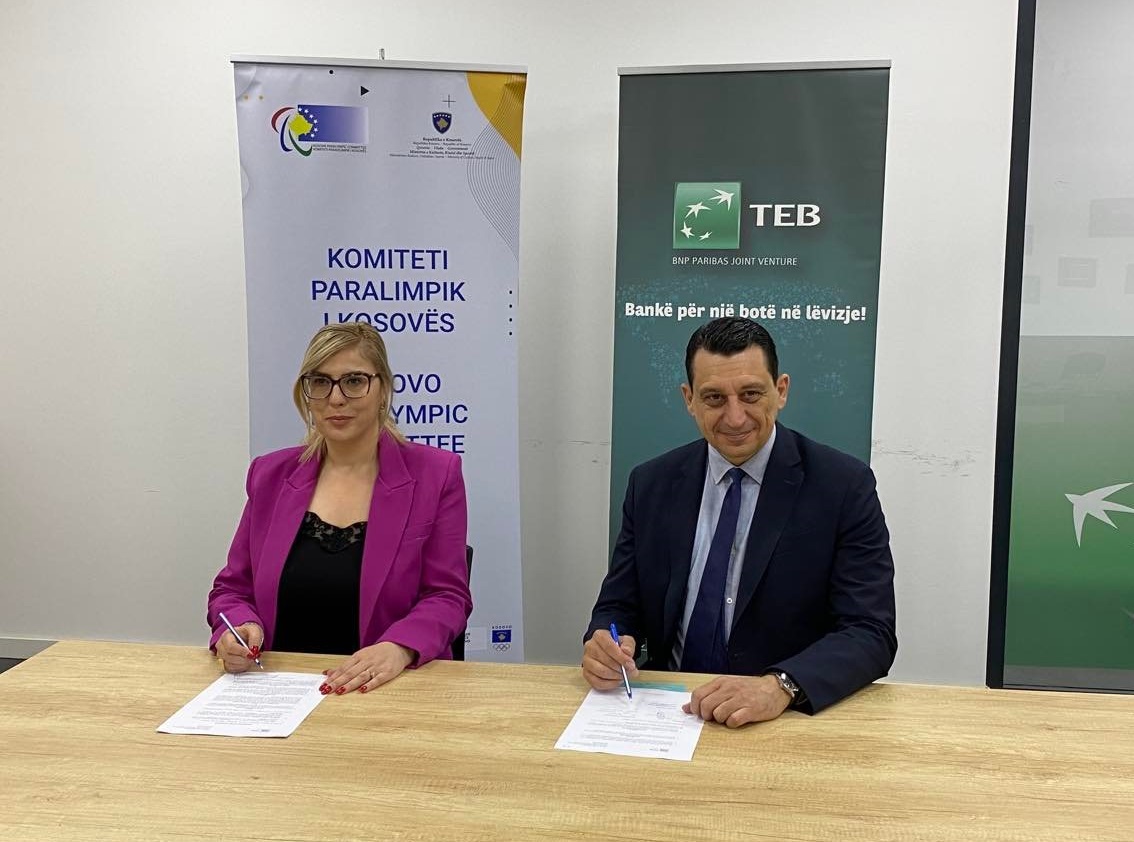 TEB Bank being part of a Bank with global reach, BNP Paribas, among the four main pillars of operation has the corporate social responsibility towards the community.
Pursuant to the reached agreement, TEB Bank will support activities of the Kosovo Paralympic Committee (KPC) called "Paralympic Games" to be held on July 16-17 at the Academy of Public Safety in Vushtrri.
The agreement is signed by the Deputy Managing Director of TEB Bank, Serhan Ozarslan and the President of the KPC, Njomza Emini.
TEB Bank remains committed to supporting the community and we consider that sport is one of the brightest parts of Kosovo society, therefore we have resolutely considered supporting the youth through sports activities of national sports teams and federations.
TEB, the Bank for a changing world!