TEB also brings the prestigious Visa Infinite Card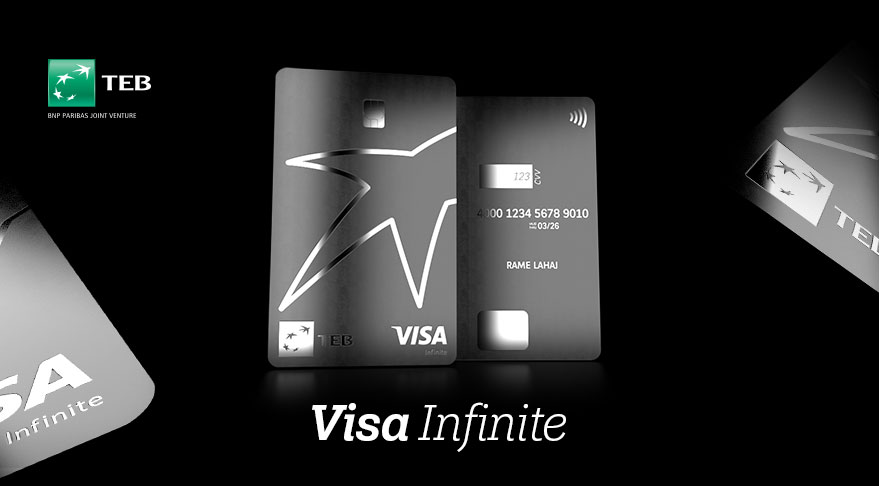 The most powerful bank Credit Card in the world with infinite possibilities for the client, Visa Infinite arrives in Kosovo through TEB Bank.
TEB Bank, the undisputed leader in the banking card sector in Kosovo, from today will also offer the Visa Infinite Credit Card, an added value that is offered for the first time in the banking market in Kosovo.
Technological changes and new innovative opportunities in the global bank card sector were an obligation for TEB to bring to Kosovo the most advanced Credit Card in the world, Visa Infinite.
The Visa Infinite Card is the highest level of Credit Card in Kosovo offered by commercial banks. Visa Infinite Card is the first metal card in the market of bank cards in Kosovo, but the most important is the potential that is offered to clients during its use with a high credit limit, travel life insurance and travel health insurance, product warranty extension, access to over 1,000 Airport "Lounge", access to the global network of ATMs, the right to privileged personal global emergency communication regardless of where the client is located.
Visa Infinite is the ideal Card for clients who want the most exclusive benefits. The Card offers an unprecedented variety of benefits and luxury services that suit the needs and style of Visa Infinite cardholder clients.
For more information about the benefits offered by Visa Infinite, click here.
We, at TEB Bank since the promotion of Starcard in 2008, continue to bring unique and exclusive banking services offered to our clients and Visa Infinite is one in continuation to use the added privileges.
The launch of Visa Infinite reflects the Bank's recognition on the importance to fulfill the needs of its clients. In addition to the luxurious benefits and services that we offer to our clients through this Card, we also offer them numerous benefits of the latest technology and developments in the world for electronic payments.
TEB, Bank for a changing world!