Resetting password of e-banking and TebBusiness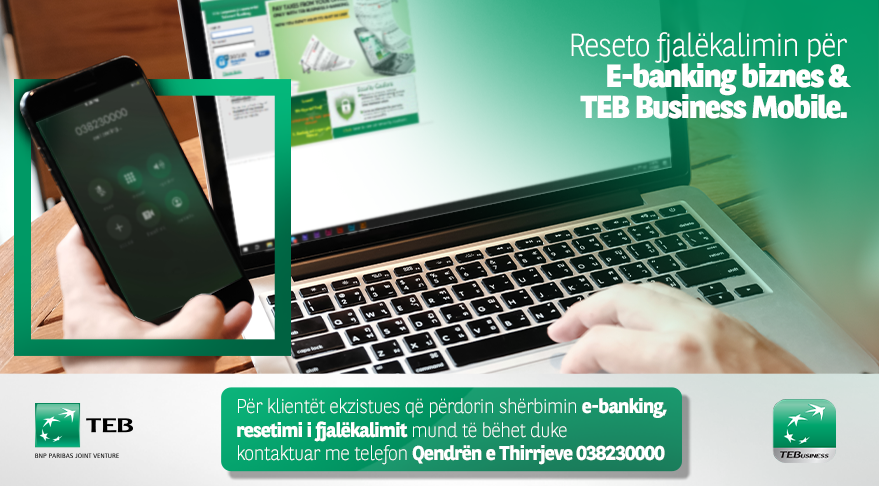 Password reset can be done through the Call Center (038 230 000)
TEB Bank Sh.A. informs all its business clients that it has started to apply the resetting of e-banking and TebBusiness Mobile via alternative channels.
At the time of social emergency, where the movement is restricted to all due to the public health reasons, TEB Bank offers the businesses additional options to perform their services through the digital channels, such as e-banking and TebBusiness Mobile.
For existing clients that use the e-banking service and TebBusiness Mobile application, resetting password can be done only by business owner/s by contacting the Call Center by phone (038 230 000), which will inform you about the further process.
TEB, the Bank for a changing world.