Opt for TEB Bank to develop your business online!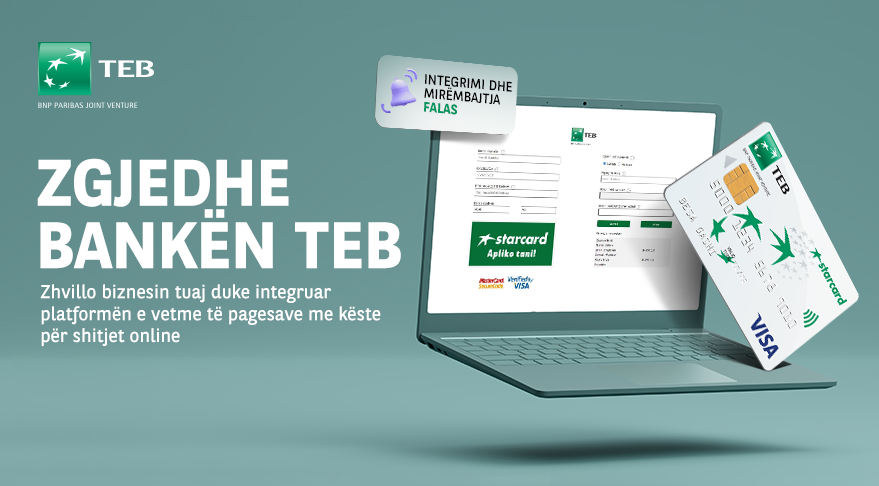 Develop your business by integrating the only platform for payment in installments for online sales.
TEB Bank, as the leading bank in the cards market, continues to apply the highest international security standards to enable the traders to develop their online businesses by means of integrating an online payments platform.
This online payments platform is 3D Secure, thus ensuring the most efficient and most secure way for the clients to make online purchases paid by cards.
TEB Bank is the only bank in Kosovo which offers an online payment platform with an option to make payments by Starcard in up to 24 installments, for all businesses seeking to sell online.
This online payment platform is certified and accepts payments made by all Visa and MasterCard cards from all over the world.
How do I get this online payment service?
To be able to get an online payment service, merchants ought to have websites that are functional and ready for online sale.
During this period, the Bank will provide the platform integration and maintenance services free of charge.
The campaign is valid until 31.12.2022.