Let's cultivate our soil!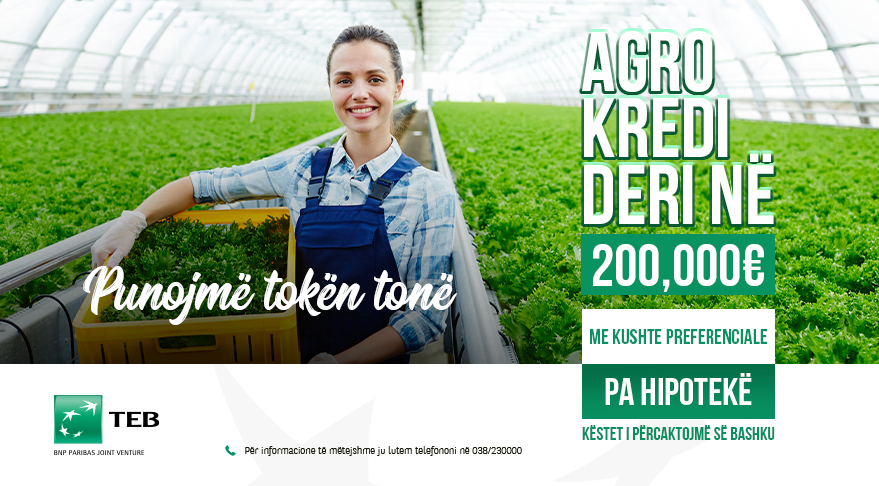 TEB Bank supports agro-businesses with agricultural loans of up to €200,000 with preferential terms and the possibility to set the terms together.
Use our loans to buy equipment, increase livestock, renovate your farm or other investments with much more favorable rates. Our loans are tailored to your needs.
Who can apply for a loan?
All the clients dealing with agro-business.
What do you need to apply?
• Valid identification document (ID, passport or driving license)
• Your business documents
Campaign benefits
• Loan amount starting from €10,000
• Administrative expenses: 0.50%
• Maximum loan maturity: 84 months
• Annual interest rate starting from 6.96%
• Effective interest rate starting from 7.35%
Additional documents that may be required based on the value of loan:
• Co-borrower
• Guarantor
• Mortgage: Possession certificate and copy of plan (not older than 6 months)
• Car registration certificate (the car must not be older than 12 years)
For more information, please contact the Call Center at 038 230 000, Facebook /messenger (TEB Sh.A.), Instagram (TEB Sh.A.)
TEB, Bank for a changing world!