Grow with TEB! Working together for our own good and our country's!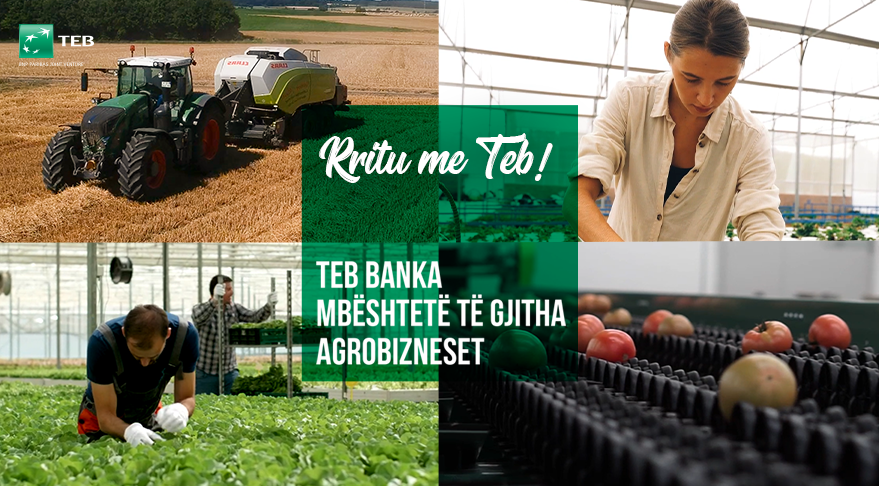 TEB Bank supports all agribusinesses.
We help you grow your business and move forward.
Agribusinesses are part of a sector that requires specific expertise from your business officer. Recognizing the seasonality and challenges experienced by all farmers, TEB bank has created dedicated credit lines and products to help agribusinesses address them and further expand their operations.
For more information, please contact the Call Center at 038 230 000, Facebook / messenger (TEB Sh.A.), Instagram (TEB Sh.A.), Web (www.teb-kos.com)
TEB, the Bank for a changing world!