Grow with TEB! TEB Bank always supports all sectors of production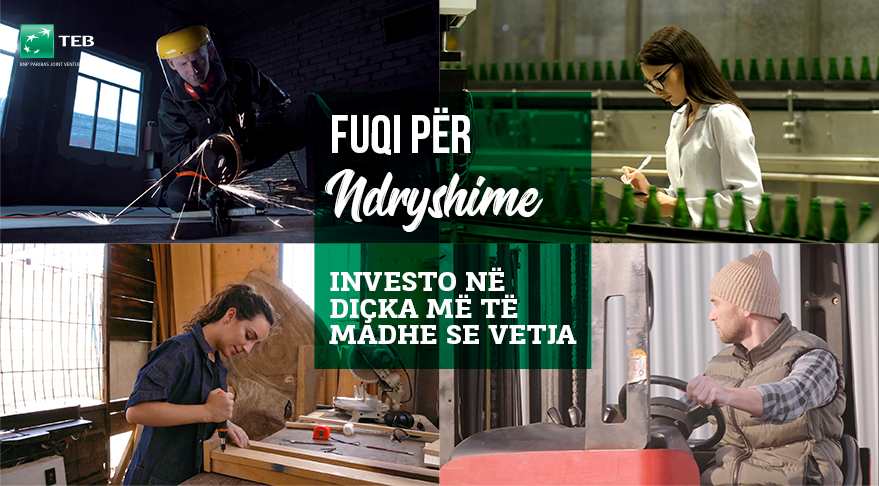 The production and processing sectors have the potential to influence the economic development of the country, the creation of new jobs and increase the level of exports
We at TEB Bank understand that manufacturing businesses have special banking needs. Whether in securing working capital or investments that expand business capacity, we provide the knowledge and support needed to further enhance your business.
For more information, please contact the Call Center at 038 230 000, Facebook / messenger (TEB Sh.A.), Instagram (TEB Sh.A.), Web (www.teb-kos.com)
TEB, the Bank for a changing world!